Overlooking The Best Google Listing Tool For Your Business Location?
It's crucial to claim and manage your Google My Business Listing if you want to be found in Local Search!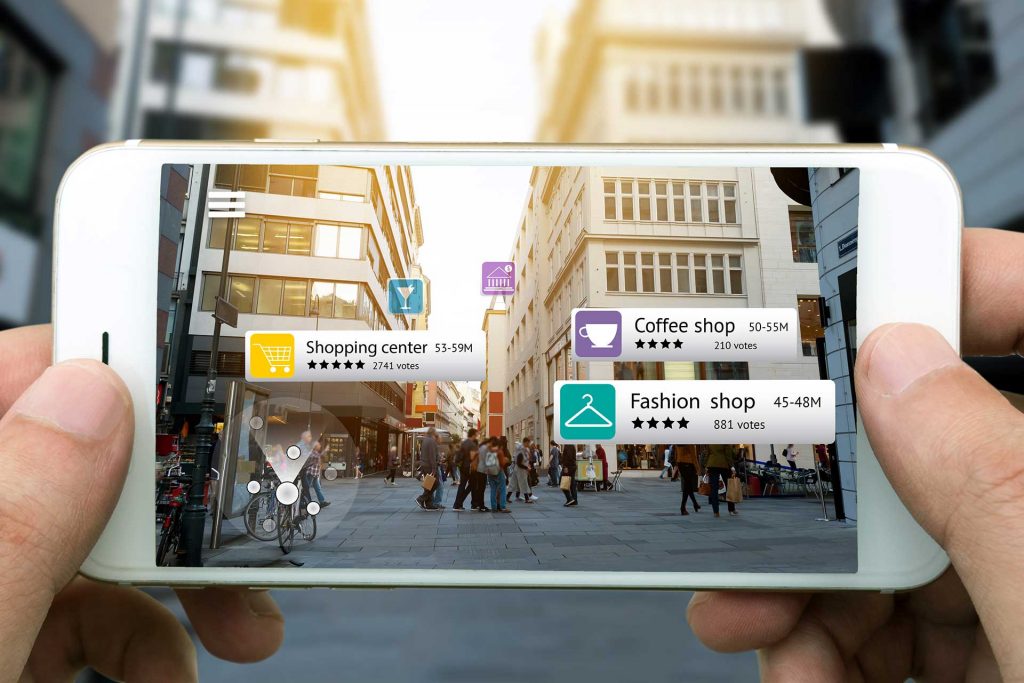 What Is Google My Business & Why Invest In It?
Google My Business (GMB) listings are the 'Business Snapshot' that Google generates and displays alongside Google search results, when people keyword-search a business name.
GMB's are one of Google's main products that business owners very often overlook as being an opportunity for driving quality traffic to their businesses and websites organically (ie free of charge) and, because GMB's are linked in to other popular search-related products such as Google Images and Google Maps, a professionally managed GMB can be a main driver in connecting people to your business and website.
Investing in our GMB Program helps build a fantastic profile for your business in the Google database, to maximise EVERY opportunity of Google sending free traffic and leads your way.
If seeing your business achieve top listings in Google Local Search in a very affordable way appeals, then look no further than our Google My Business products and services!
Our GMB programs are designed to boost your listings not only in Local Search, but also in other key Google products such as Google Maps and Google Images.
Browse our range of programs and options below to help Google discover your business as a legitimate local service provider and start the process of Google sending traffic and leads to your business and website for your local area.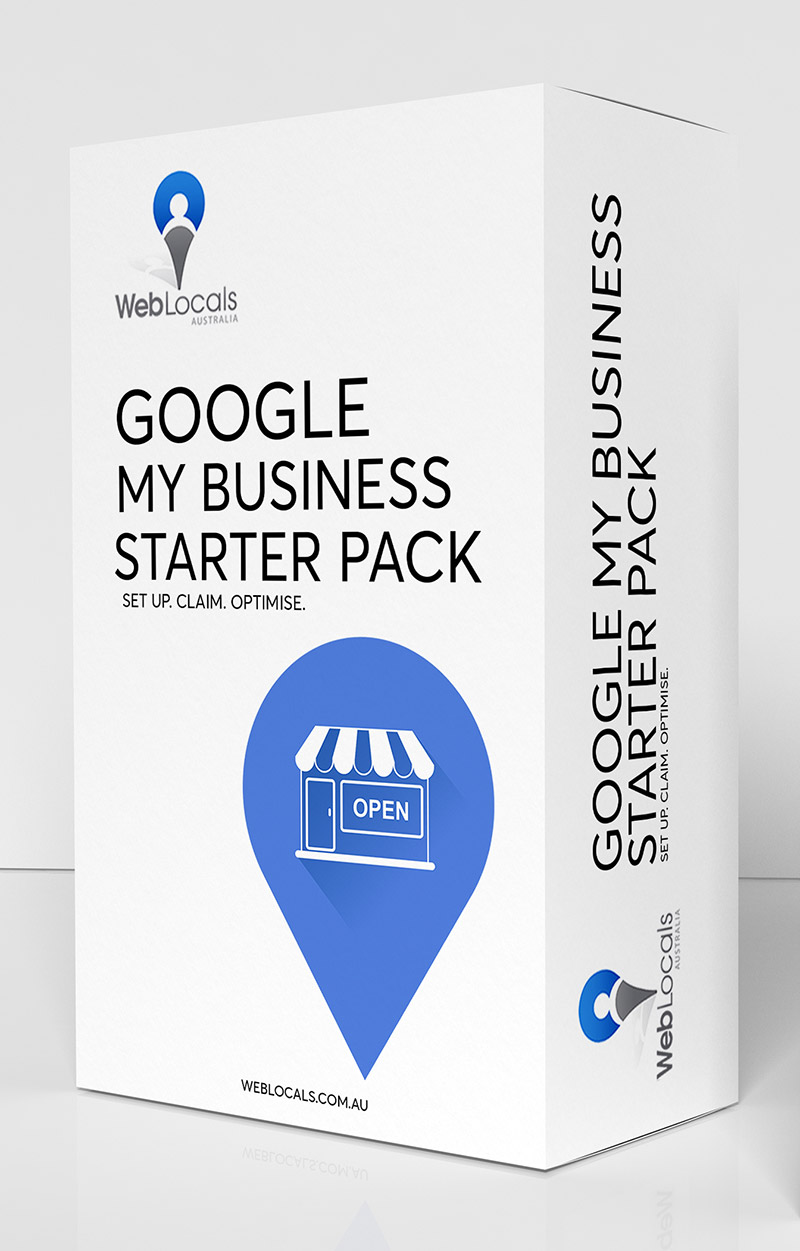 Claim Business Location
Verification Processes Of Your Google My Business
Start Google Images Portfolio With 5x Keyword-Optimised Photos
Set Up Of Business NAP (Name / Address / Phone) In Correct Format
Add Logo / Branding
Add Optimised Business Description
Allocation Of Multiple Business Categories
Link Website URL
Add Business Open Hours
Google Business Site Set Up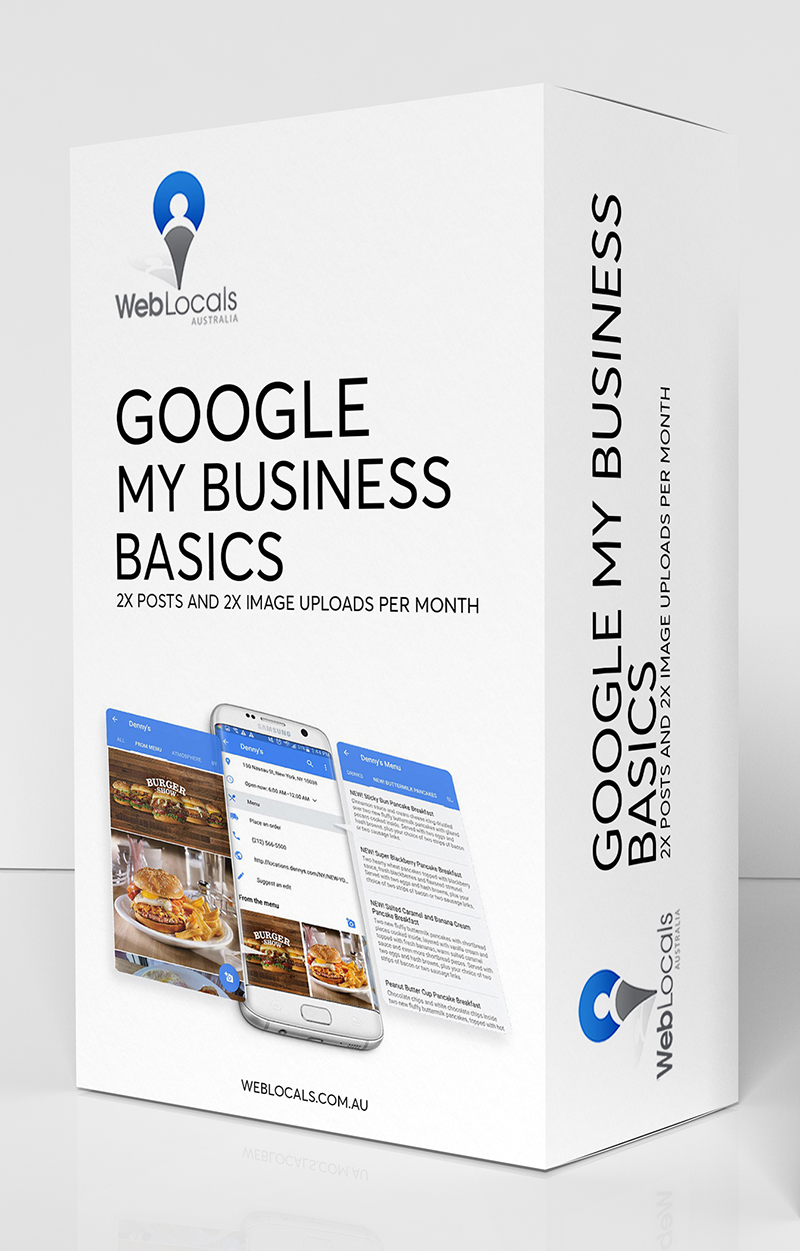 Upload 2x Keyword-Optimised Photos Per Month - Builds Google Images Portfolio & Helps Boost Listings In Google Images For Location
Create & Publish 2 Promos Per Month - Each Post Displays For 7 Days
Monitor & Manage Google Business Site
Update & Manage WebLocals Citation - Free Quality Backlink
Update & Manage Google My Business Account, As Required - Eg; Update Open Hours, Website Link, Contact Details, Etc.
Update & Manage Business Description & Google Categories, As Required
Monitor & Manage Google Reviews
Post Review Responses - Includes Email Correspondence With Client Re Feedback, Confirming Proposed Response, Etc
Flag Reviews For Removal That Are Incorrect, Promote Competitors, Etc
Don't Have A GMB Yet? Our GMB Starter Kit Is The Way To Go ... Click The "Learn More" Link To Contact Us & Order Yours Today!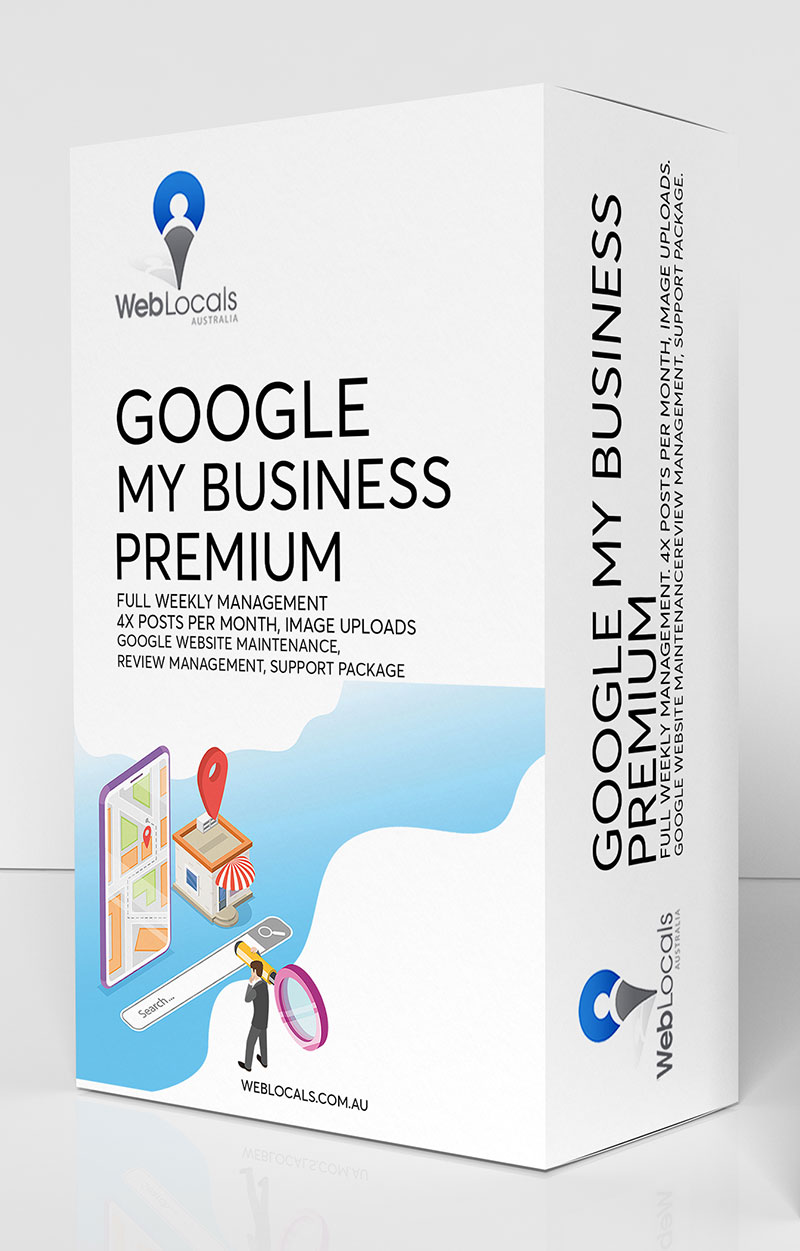 Includes Free Claim, Verify & Set Up Of Google My Business Account, If Required - Valued At $275
All The Features Of GMB Basics Plus The Following ...
2x Additional Keyword-Optimised Photos - 4 Photos In Total Per Month
2x Additional Promos - 4 Promos In Total Per Month (Each Post Displays For 7 Days)
Locate & Remove Duplicate Listings
Convert YouTube Videos & Upload To GMB Account - 1x Video Per Month
Google My Business Support Package Included Free - Valued At $99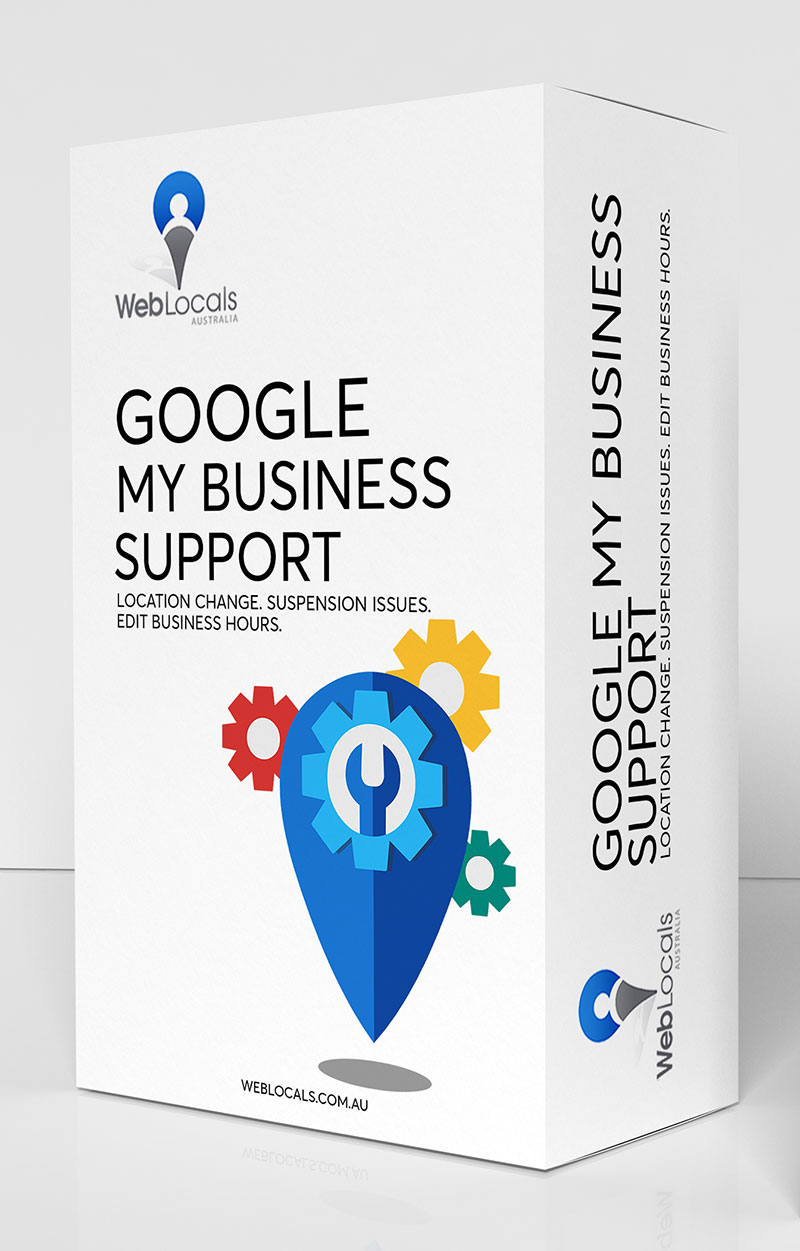 GMB Reclaim / Recovery
GMB Troubleshooting
Duplicate Listing Audit & Removal
Change Of Location
Manage Account Suspensions / Un-suspend Where Possible
Capped at 2 hours of Support
Benefits Of Our Google My Business Program:
Having your business correctly set up in the Google database with a verified, compliant and well managed Google My Business (GMB) account can result in Google directing traffic and leads to your business and website, free of charge, when people in your local area keyword-search the products and services you offer – No AdWords budgets, no Keyword Research, no disappearing off Google's 1st page because your daily budget is gone!
Get in touch and let's see how we can help boost your Google presence and increase free traffic to your business and website today!
WebLocals-Managed Google My Business For Yarra Valley Pet Resort:
WebLocals-Managed Google Maps - Navigate Customers To Your Door!
WebLocals-Managed Google Images - Regular Uploads, Keyword Optimised:
WebLocals-Managed Google Promos - Regular Fortnightly Posts: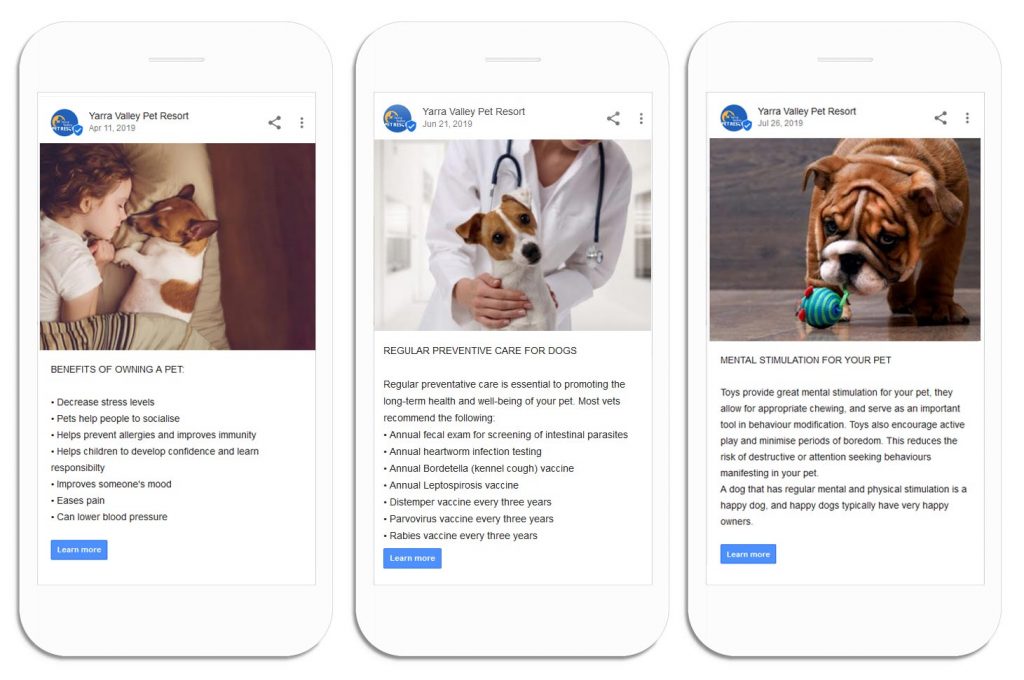 Google-Indexed Listing Citation - Free With Each Of Our GMB Programs: